Kneeling before her Master, Natsuki, in her favorite dog collar, licks the shaft of her cock god.  Her tiny Japanese tongue flicks over the head and the length of the shaft, turning flesh into steel.  She gives the meat little kisses to the cock head, the shaft and the nutsack.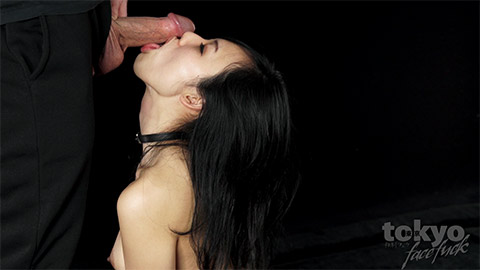 Face fuck slave Natsuki Yokoyama loves cock so much she begs to have it shoved down her throat. She gets plenty of it stuffed into her mouth beyond she can handle but keeps asking for more.
Natsuki loves facefucking.  She loves the feel of the cock as it enter her mouth and goes deep into her, deep, down into her throat.  She can feel the meat slide past her tonsils, deep into her throat, taking her breath away.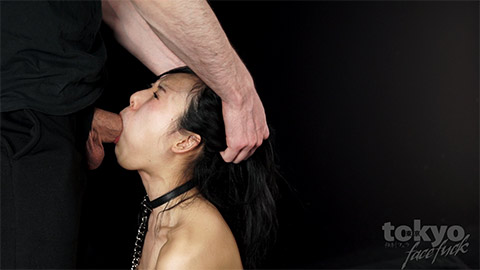 Natsuki has a tiny mouth for any girl and even smaller for a Japanese girl.  Her mouth matches her petite frame.  Natsuki's breasts are full and warm, like a woman's breasts should be.  Her nipples become hard and erect as she presses against her Cock Master and he reaches behind her head, pressing her mouth onto the full length of his monster gaijin cock and pushes her, jams her mouth, onto his throbbing hard cock.