Uncensored Original HD
no mosaic ▪ exclusive content ▪ 1080p
weekly updates ▪ English subtitles
Precious little Koharu has no idea what's planned for today's after school activities. She thought she was going to a free glass blowing lesson. We did tell her blowing, we were just a bit unclear as to what. Now she knows. Koharu quickly changed speed and started to rip away her clothes and clawed at the guy's cock. Hard and rough is fine for her. Now, we are going a bit beyond that with a real Face fucking, Tokyo style.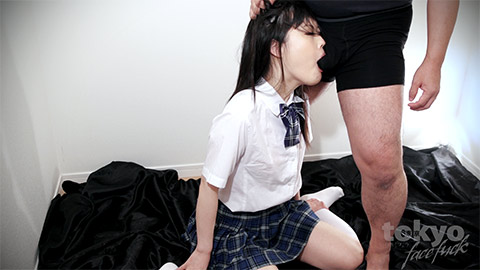 Koharu Narumi
Innocent schoolgirl Koharu Narumi has no idea what she's in for when a huge cock is shoved in her face. Her sweet innocence and throat virginity is taken by his thick cock!

School girl Koharu Gets a Cock Hammer Face fuck today – NEW VIDEO IS UP!!!