Japanese Teen Sakura Has a Very Rude Gaijin Customer at Her Maid's Cafe Job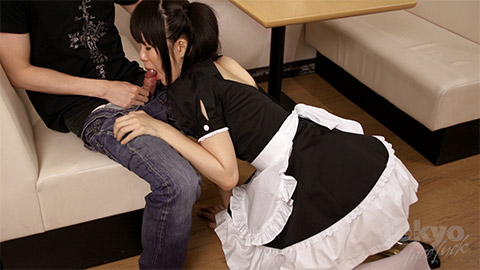 Sakura thought her customer wanted tea but instead the rude man wanted her to swallow his dick so he could fuck her throat.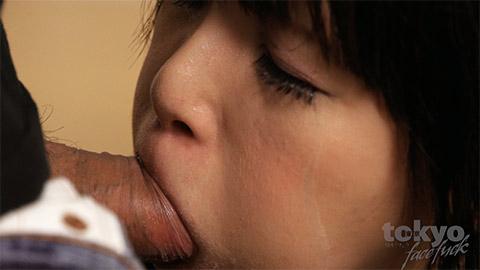 The rough gentleman has a large dick, especially for Japanese girl.  The man jams his dick into her face until he is erect and Sakura stops complaining but relaxes and begins to enjoy.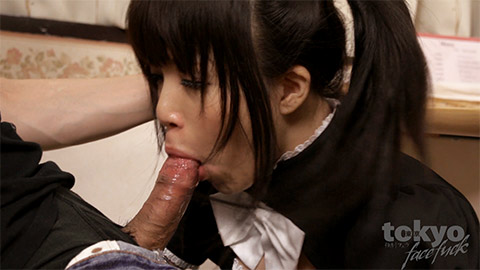 Sakura starts to enjoy the taste of his cock and tries very hard to get all of it into her throat.  She pumps his cock until she can feel the man begin to tense.  She knows the cum will soon explode inside her young and tender mouth.