Mai loves cock, the bigger the better.  Her audition was at a bar in Shinjuku called Rode.  And yeah, we rode that throat all the way to hell.  As our guy was spurting thick jets of hot cum deep in her throat, little Mai woke up.  Shocked the fuck out of us when she started sucking as hard as she could.  She drained his cock thats for sure.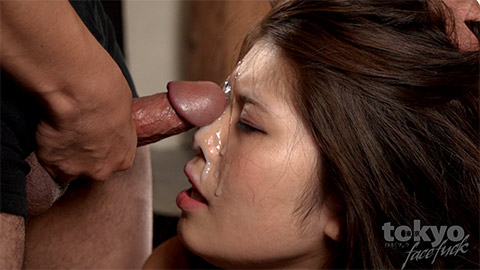 Yasukawa Mai gets tied up and used like a little face fuck pig. She enjoys getting her throat abused and fucked by thick cock until she gets so horny she cums non-stop with a vibrator.  Mai is one of those dirty Tokyo girls you can meet at a Shinjuku bar, get em drunk and fuck them in the bathroom.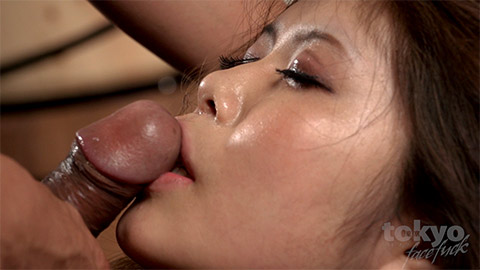 Welcome to Tokyo Face Fuck! Inside you'll find submissive creamy Japanese girls get their throats banged, their heads pounded, their mouths stuffed, their faces fucked by hard unrelenting cocks. Look at their beautiful faces get slapped, abused, stretched, contorted, defiled, and soiled with throat slime and cum after their throats are thoroughly fucked!