Hot Cafe maid Nao gets picked up as her shift is about to finish.  The owner tosses her the keys and tells her to lock up. Instantly, she is alone with her pick up customer and she can see the bugle in his pants is growing.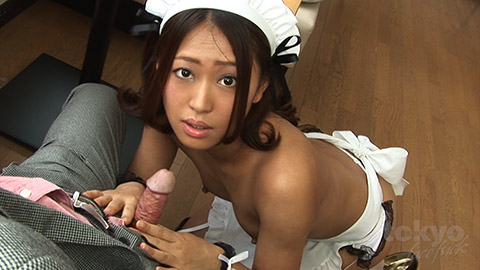 Nao gets very hot.  She has never sucked a gaijin before.  His dick just keeps growing and growing as she sucks him.  Her nipples get harder and harder and her pussy gets wetter and wetter.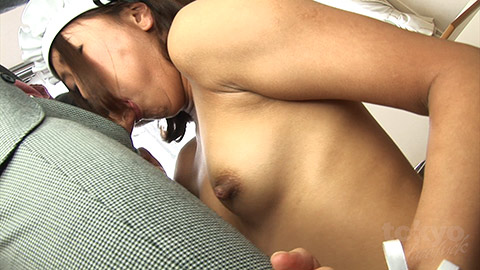 Finally the guy takes her head into his hands and begins to jam her mouth deep onto his dick until it disappears inside her mouth.  She sucks and gags and the dick grows bigger.  Her dream dick cum true.
---