Japanese porn star Uta Kohaku thought she was booked for a blowjob video.  When she arrives she was stripped and chained and thrown into a cage.  3 days later, her cage door was opened.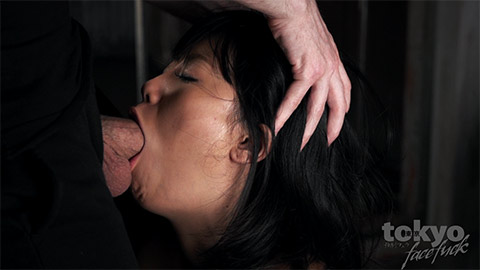 Uta Kohaku is caged for 3 days before she finally gets to feed. She is so out of it she doesn't even know what's happening until there's a cock stuffed down her throat. See Japanese porn idol Uta Kohaku gag and choke on cock!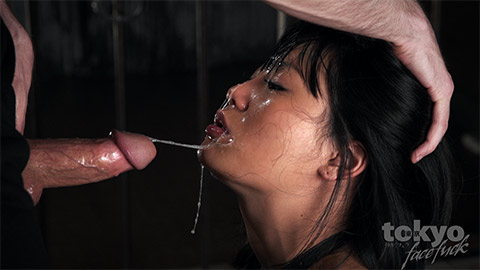 In a daze, Uta stumbles out and falls down on her knees.  A cock emerges from the dark shadows and is thrust in her face.  She opens her mouth and the cock is jammed deep down into her throat, gagging her, almost causing her to vomit.  Then her sexual desire takes over and she craves more cock, deeper and deeper into her throat.
---