Japanese schoolgirl Ai became good friends with one of her cram school teachers.   He invited her over one night after class and Ai was glad to accept.  Ai loved it when he fondled her and kissed and groped her small Japanese breasts and tight schoolgirl pussy.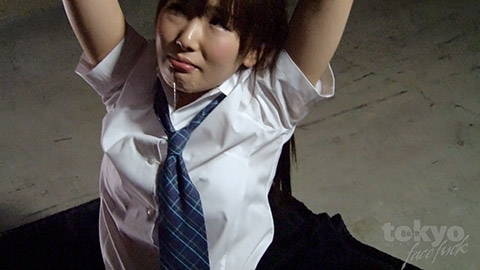 The teacher asks if he can use shibari (Japanese rope bondage) and Ai agrees.  Ai likes being restrained and ordered to do…certain things.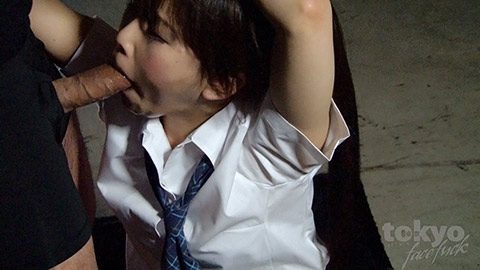 After her teacher ties her up he loosens her clothing and unzips his pants.  He pulls out his huge throbbing cock and puts at her lips.  Ai opens her mouth and her teacher brutishly jams his cock into her mouth and deep into her throat.  Ai lets her teacher fuck her throat until throat slime is everywhere and he cums on her face!