Miku Oguri Loves to Get Face-Fucked with Thick Cock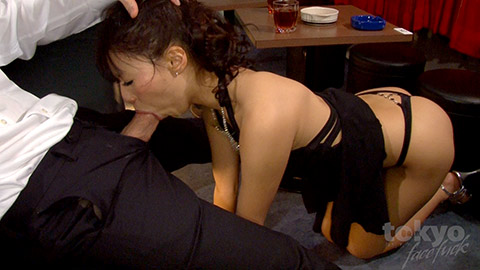 Miku Oguri on her knees sucking cock down her tiny throat.
A customer visits Miku Oguri at her cabaret club. Nobody else is around so he tries to feel up on her. But he convinces her to swallow is cock. Watch sexy Miku struggle with his thick hard cock as it's shoved down her throat!